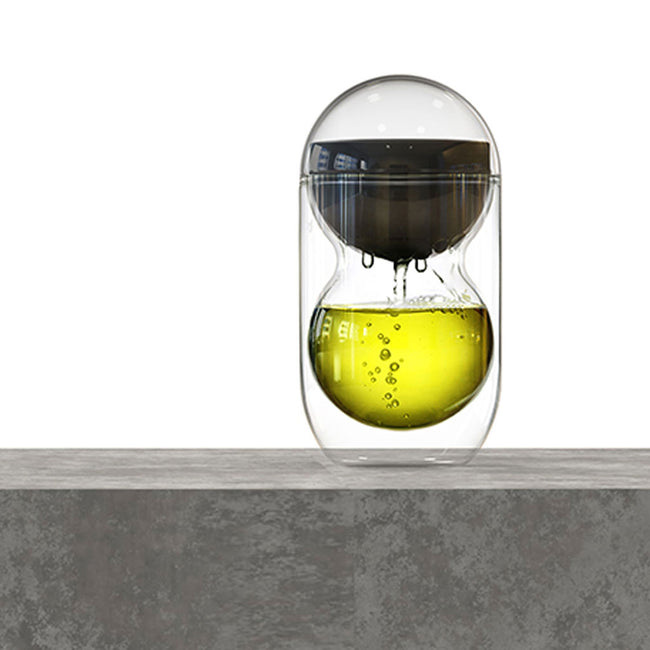 The implied meaning of the shade
The TeaCup |TwoCircles| is inspired by the cucurbit shape, consisted of 3 parts: cup lid, cup body and tea leaves filter. Cucurbit has been used as a container since ancient times. It is called 葫芦 (Hú Lú) in Chinese, homonymic to the words 福禄 (Fú Lù), which carry the meaning of good fortune and blessing.
Double-layered glass insulation material
With double-layered glass insulation, a full cup of nice hot tea will never burn your hand. The combination of the whole leaf blends, open tea leaves filter and smart pyramidal infuse come together as never before to brew an extraordinary cup of tea.

A set of packaging
The packaging contains instructions and canvas bags to prevent damage during transportation.
Red TwoCircles - Pink & purple packaging
Black TwoCircles - Grey packaging
Specifications
Dimension: 57 x 29,9 x 29.9 in
Material: Borosilicate glass, Food grade PP
Capacity: 225ml
Weight: 3,79 lbs