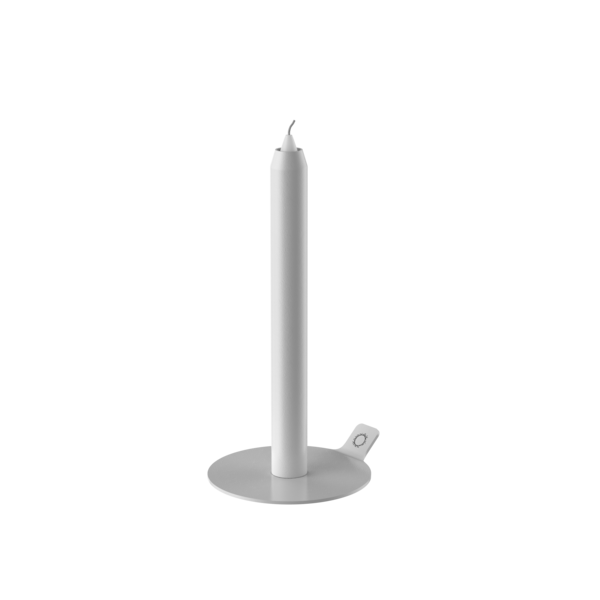 Modular Refillable Magnetic Endless Candle Illusion
LUNEdot is an innovative Dutch design object that brings a new, patented dimension to a classic product, the candle. Through the clever spring system inside the holder and the magnetic base plate, the LUNEdot pushes the candle upwards and keeps the candle in perfect upright position as it burns down. Therefore you always have a tall standing candle as if new, without the risk of falling or dripping.
The Endless Candle
As the candle burns down, a spring inside the tube pushes the candle upward to maintain the height of the flame. The candle will always look as if it was just lit.

Magnetic base
The strong magnetic base on the inner tube allows the candle to be stuck onto the metal baseplate or any other metal surface, making it practical and safe.

Mix and Match
LUNEdot comes in many different colors and sizes. Mix and match tubes and bases to fit any decor.

Refillable
LUNEdot fits most standard taper candles. After a candle is burned down, easily refill the tube over and over again! The length of the included candles is 185 mm with a diameter of 16-19 mm.

No Drip, No Mess
Because the tube keeps the candle vertical and the flame consistent, the candle wax will rarely overflow or drip.

Burns longer
Due to the magnetic base, the tube and candle always stands perfectly straight allowing you to burn all the candle wax. This results in a longer candle burn up to 50%.
Specifications
Function: Magnetically sucking
Dimensions: 28.7 x 13.8 x 3.2cm