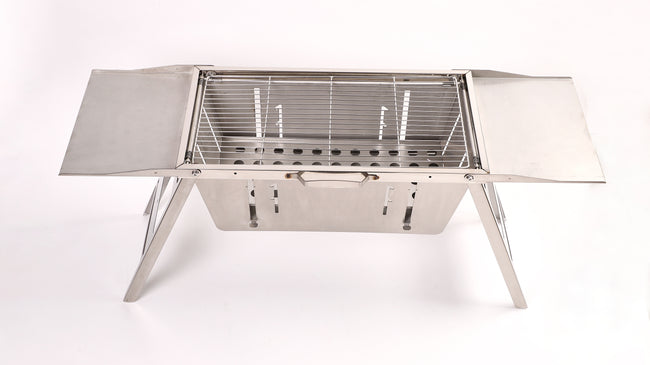 Height adjustable grid
The coal grid can be fixed at three heights, to be able to adjust the distance between coals and food.
Prevents damage to the surface
The legs prevent damage to the surface, making it appropriate for use on grass and wooden surfaces.
Two folding panels
Equipped with two folding panels to accommodate items such as plates, tools and herbs.
Folds small and flat
It takes up little space when folded. Ideal to take with you in the car, on your bike and on foot.