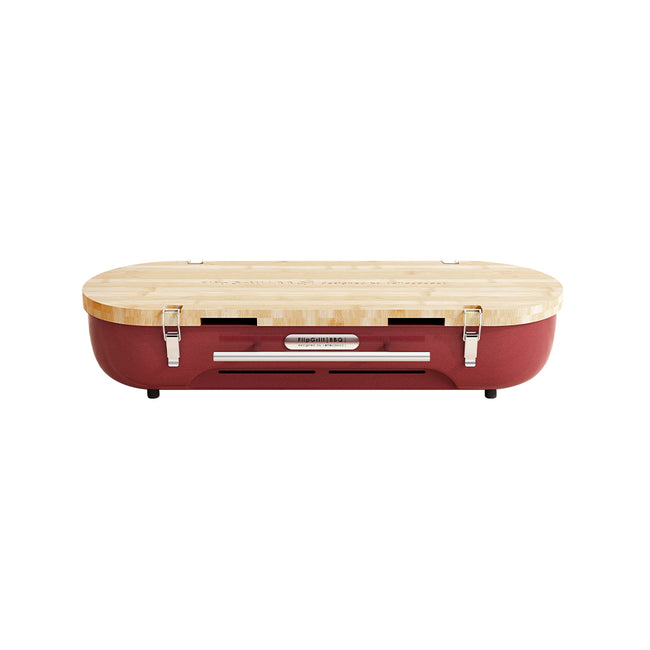 Easy to Carry Barbecue with Flippable Grill and Integrated Chopping Board
Table barbecue
The bottom of the FlipGrill is insulated so that you can place it on a fireproof table without damaging it.
Chopping board
The lid is made of strong bamboo, allowing you to use it as a chopping board for cutting meat or vegetables.
Easy to carry
The lid allows you to store the grids in the barbecue. Before and after use of the barbeque you can easily carry the whole set with you.
Flip and grill perfectly
The grids consist of two parts that hold the food in its place. Quickly flip and create perfect grill marks on the food. For example shrimps will not fall through the grid unlike other conventional barbecues. These grids also make it easy to take the food from barbecue to plate.
Specifications
Weight: 4.03KG G.W. : 4.7KG
Size: L 612mm x W 216mm x H 131mm
Material: Cutting board: bamboo, BBQ: iron, FlipGrill: stainless steel, Charcoal grid: stainless steel
People often buy
Total price:
$144.85
$154.85