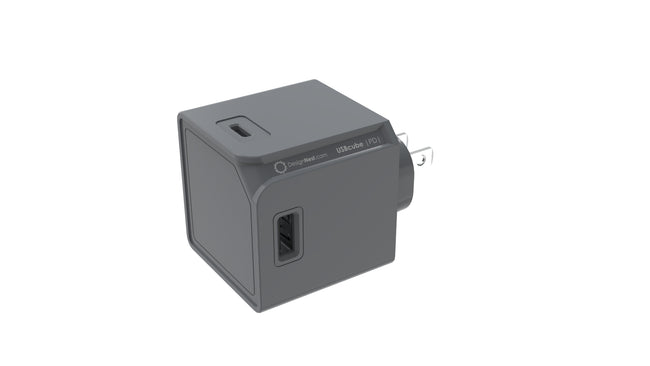 This USB Cube offers two USB-A and two USB-C ports. The 65 Watt power output enables you to charge all your laptops, tablets, phones and gaming consoles simultaneously and swiftly. Power Delivery technology ensures that each device is charged as quickly as possible, resulting in super fast charging. It's so compact, it fits in the palm of your hand.
Power Delivery
Power Delivery technology matches the ideal charging conditions with each individual device. This means your devices will be able to charge as fast as possible.
Charges laptops, smartphones and tablets fast
Ultra-fast charging of your mobile devices is possible due to the USB Cube's high capacity.
Charge four devices at the same time
With two USB-C and two USB-A ports you can charge four devices at the same time.
Magnetic cable holder
Including a magnetic cable holder to keep the cable in place. The magnetic base can be attached to a tabletop using the adhesive side.