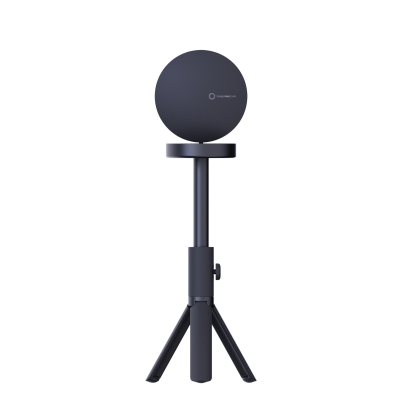 The Light Beam Stand Corridor projects a clear ambient light in any corridor or hallway, creating a convenient and pleasant passage light. Multiple Light Beam Corridors can be combined to create unique light effects.

Energy efficient
The Light Beam Stand Corridor is equipped with a 5V LED light source and a USB-C low voltage power supply. The voltage power supply, in contrary to a high power supply of 110-220V, is less troublesome and safer to use whilst maintaining a high level of brightness.
Compact Tripod
The Light Beam Stand Corridor comes with a compact foldable tripod allowing the user a quick and easy placement. The tripod is adjustable in height so that different light effects can be created.
Wall mount
Use the wall mount bracket for a more permanent and sturdy positioning. This will also result in a different light bounce of the wall.