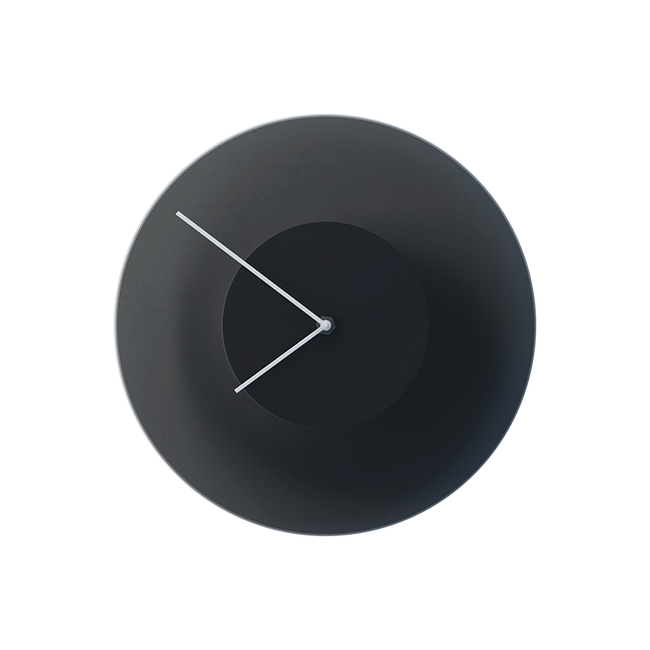 The Minimalist Gradient-Changing Wall Clock. A visual spectacle from dusk till dawn.
A timeless clock that adapts its design depending on the time of the day. When you wake up in the morning, you are greeted with a beautiful clean white slate. At night, when the sun has set, your DUSK will have turned midnight black. DUSK is easy to install and has the ability to calibrate to any time zone. Go with the flow, stay in the moment.
A minimalist design
The clock uses a concise design language; we got rid of any unnecessary elements. In this way the clock looks simple and balanced. Its clean, monochromatic aesthetics are soothing and easy on the eyes while the hands cast a shadow on the clock face complimenting the ambient light.

Transforming
The clock is continuously transforming and fades from dark gray to transparent in 24 hours.

Available in two versions
The clock is available as a mini version with a magnetic stand to place on a desk or cupboard. The large version is a wall clock.

Find joy in natural variation
The clock face color is consistent with the changes in the sky, which makes the clock more interesting and natural. People can also feel the time via the "sky brightness" in the room, which is particularly useful in windowless rooms.
Specifications
Material: Polarized acrylic
Dimensions: Diameter: 26cm
Weight: 0.99lb
Color: From light grey to black
Battery: 1x AA (not included)
Movement: Mute jump-second movement