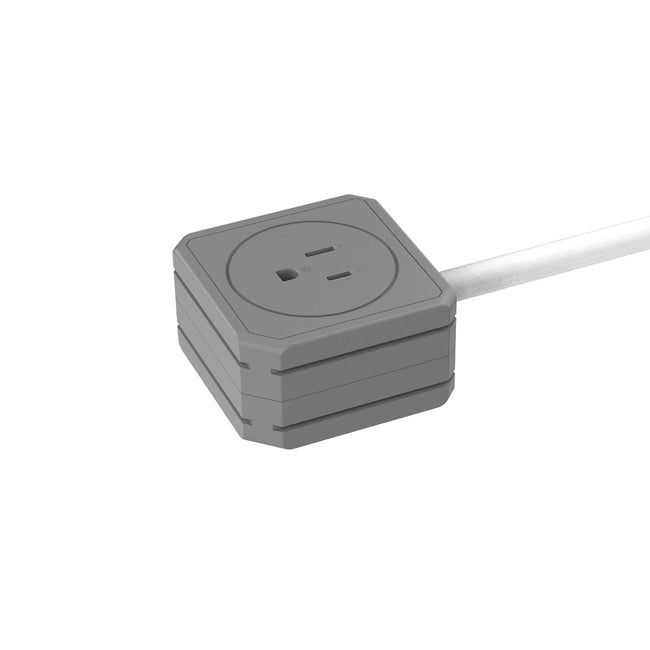 One Extension Cord. Two Sockets

Double-Sided Sockets
Power two devices simultaneously with the double-sided extension cord. No plug blockage. This design allows further extension by connecting multiple PowerExtensions together.

Mount It on Smooth Surface
Simply tape your dock onto any smooth surface. Hook the PowerExtension to the dock and slide. Suited for reachable access to power all your appliances.
NOTE: Docking sold separately!

Power within Reach
The PowerExtension's long cable allows you power your devices within reach.

Modular Design
Connect the PowerExtensions together to create your own tailored source of power. Surround your room with bridging PowerExtensions to power the light decor. Create a cozy atmosphere for your home and office.

Childproof Sockets
Spring-loaded receptacle cover plates prevent the insertion of objects when unequal pressure is applied. Keep your child safe with our childproof sockets.