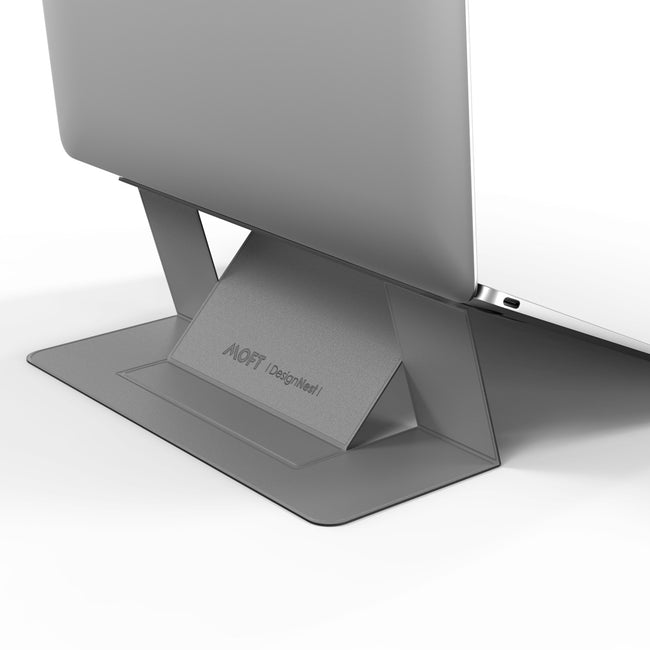 Foldable. Portable. Adhesive.
MOFT - World's first "invisible" laptop stand. Unseen when attached, unfelt when worked on, unnoticed when carried. You will never be troubled by forgetting to take a laptop stand when going out, because MOFT acts as a natural, seamless appendage of your computer. It is super lightweight and durable, weighing only 88.72g and holds laptops with screen size up to15.6". MOFT stand is equipped with two elevation adjustments, making it easy to find the ideal height and comfort. Its removable glue lets it conveniently attach and detach from your laptop without leaving a single mark or scratch, re-attaching with the same strong effectiveness.

We do not recommend this for laptops which have vents on the bottom as this would block airflow.
Specifications
Dimensions: W170 x H224mm
Weight: 0.19lbs
Thickness: 3.04mm
Material: PU, Fiber Glass, Removable Glue
Angles: 15° / 25°
Load-carrying capacity: 18 lbs
Compatibility: 11.6"-15.6" laptop without vents on the back
Available Colors: Silver, Grey