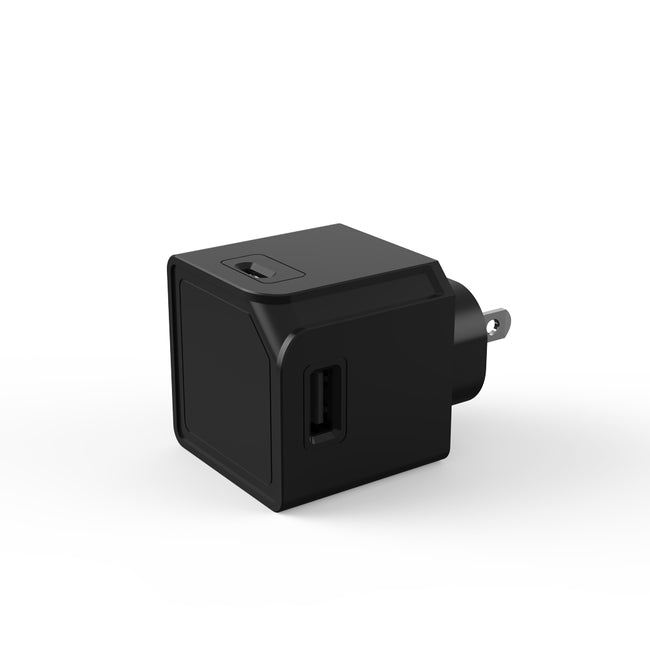 Compact 2 Ports USB Adapter and 2 USB-C ports with Cubic Design

This is the most compact multi-USB wall charger. 2x USB-A and 2x USB-C ports allow you to charge up to 4 devices on each side of the cube simultaneously. Compatible with any charging cables that utilize USB-A or USB-C to charge any smartphones, tablets, camera and other small USB devices.

*No charging cable is included.
Specifications
No. of USB ports: 2x USB-A + 2x USB-C
Input: 100-240V~ 50/60Hz 0.4A
Output: 5V 3A (each 3A Max)
Safety measures: Short-circuit protection, over-current protection, over-voltage protection