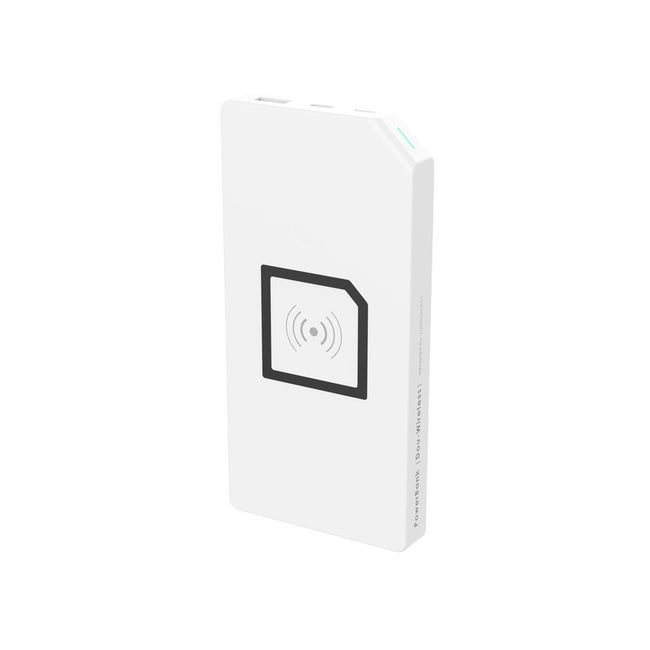 Portable. Minimalist. Wireless.
Wirelessly charge your phone from anywhere with the PowerBank |Duo-Wireless|. Simply place your smartphone on top of the PowerBank to instantly charge your phone wirelessly. It also comes with 3 different USB ports so that you can charge multiple devices. To check the PowerBank's battery level, shake it. The battery level is indicated by three different colors. Your new, perfect and portable companion is ready for your on-the-go lifestyle.

It works with a wide range of brands, including Apple, Samsung, Sony, LG, Nokia, Microsoft, Google and more. Among iPhones, the charger works with iPhone Xs/X, iPhone Xs Max, iPhone XR, iPhone 8 Plus, and iPhone 8.
Specifications
Size: L150 x W73 x H15mm
Weight: 230g
Material: ABS
Output: DC5V/2.4A (max)
Output (wireless): 5W
Input (wireless): 5W
Input (Apple Lightning): DC5V/2.0A
Input (USB-C): DC5V/2.0A
Battery: 3.6V/8000mAh(29.6Wh)
Indicator: Red (0-33%), Yellow (34%-66%), Green (67%-100%)