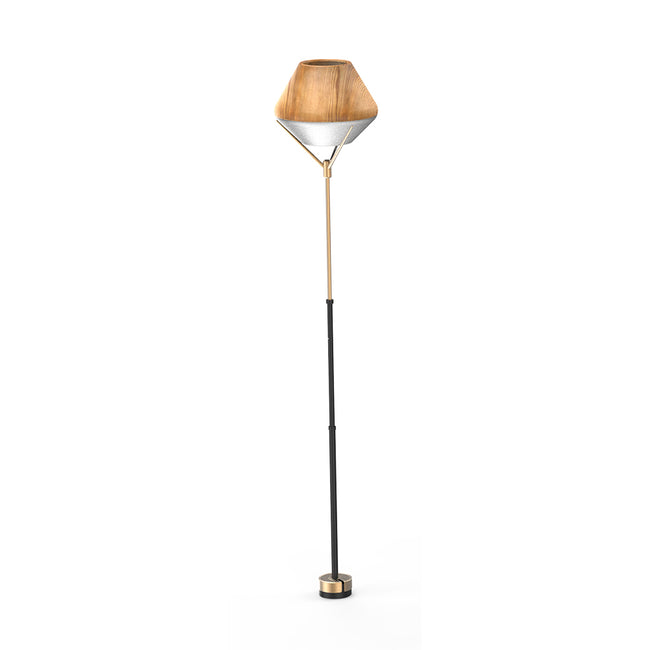 Adjust to your ideal direction of light 
The design of LightShade |Tulip| Standing is inspired by the shape of tulip bulb. This floor lamp comes with a dimmable and gesture-control LightCube offering you an ease of control. Simply place your hand on top of the LightShade to dim it or wave on top of it to switch on/off. You can also adjust the direction of the light by tweaking the position of the LightShade. LightCube included.
Control the light with gestures
With the LightCube inside the Tulip, you can easily turn On/Off or dim the light with the LightCube gesture control mode.

Adjust the light direction
Adjust the direction of the light by placing the Tulip in different positions.

Compatible
Compatible with other accessories, such as floor lamp and ceiling lamp.

Cable Organizer
The innovative cable management system allows you to neatly wrap the cable into its base. Simply lift bottom base open, loop cord around the stand to hide any unused cable, and close.
Specifications
Bulb Type: LED Bulb
Cable Length: 10ft
Color: LightWood
Color temperature: 2700K warm white
E26 Cable(incl. plug): 1 pcs
Frequency: 50/60HZ
LightCube E26: 1 pcs
Lighting Time: 20,000h
Lumen: 450lm
Material: ABS+ PC
Packaging: 314(L)*314(W)*242(H)mm(inner diameter)
Size: D=308mm h=240mm
Tulip: 1 pcs
Voltage: AC 100V~250V
Watt: 4.5W
People often buy
Total price:
$171.90
$179.90