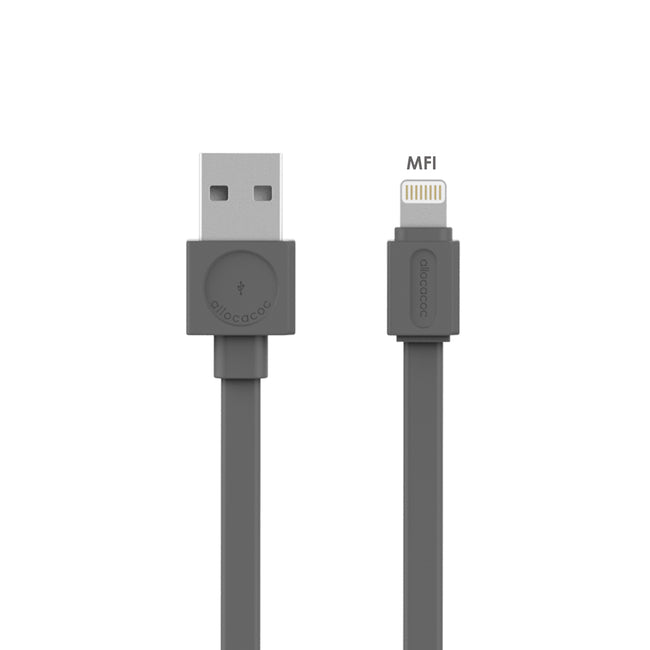 This cable has MFI certification stands that stands for Made for iPhone/iPod/iPad. It's a program that producers of accessories for those devices must go through to have their hardware approved by Apple. It's a stringent process, but when a product is MFi-certified, you can be sure it's safe to use.

Minimalist design
The minimalist design gives an elegant and modern feel.

No entanglement
The flat design of the cable prevents the cord from being entangled.

Soft and flexible
The TPE material is soft to touch and easy to bend.

Data transfer
Besides charging devices, it also allows data transfer. For example, you can connect your device to a computer to transfer files, or synchronize music between your phone and laptop.
Specifications
Material: TPE
Cable Length: 3ft
USB Type: Type A
Connector Type: MFi
Maximum Current: 2.4V
Data Transfer: Yes
Available Colors: Grey, White
People often buy
Total price:
$55.85
$64.85