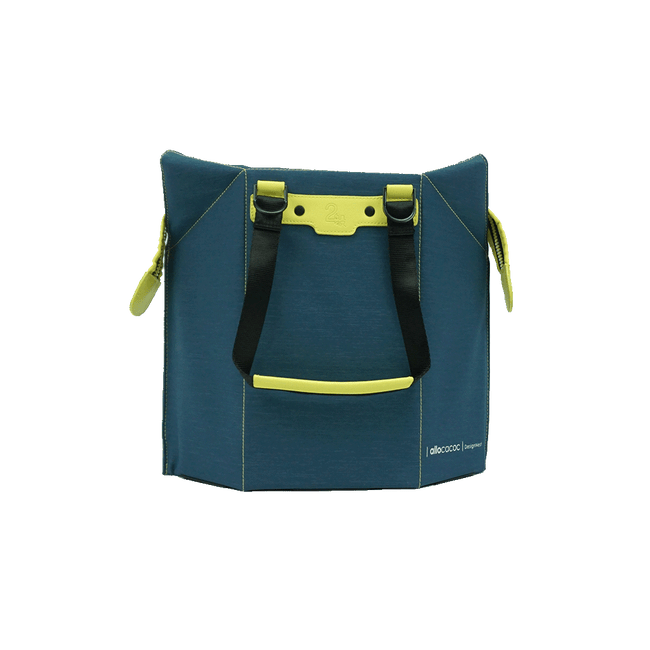 A Bag You Can Sit On
SeatBag is the world's first quality bag that you can actually sit on. Designed to fit with your on-the-go lifestyle that is suitable for many occasions. Made strong enough to carry your belongings and comfortably sit on, but light enough to carry. Providing enough protection to keep your bag looking nice and safe for everyday use. A bag you can sit on.
A bag you can sit on
Seatbag is the world's first bag you can sit on. It is designed for a busy city life which is suitable for different occasions. Its contemporary look and multi-function makes it your best choice and perfect companion.

Architectural form, large capacity
Inspired by the honeycomb. The hexagonal design guarantees the largest capacity.

Lightweight
It is 1.2 kg (2.6lbs). Using fiber cloth makes the bag much lighter than others with the same volume.

Anti-theft
A two-way zipper with hidden design prevents theft.

For every occasion
With the Seatbag you can have a seat wherever and whenever you want!

Easy to bring your bottle
Seatbag is suitable and easy for bringing bottles on both sides of the bag.

High quality fabric
It is made of tear-resistant and waterproof Teflon coating fabric.

Security loading weight
High-strength sheets inside the bag guarantees the high performance in compression and bending.

Color options
Seatbag is available in three colors: blue, black and grey.
Specifications
Bearing Weight: 220 lbs
Carton Weight: 39.26 lbs
Color: Grey, Black, Blue
Dimensions: 17 x 16 x 7 in
Material: Fabric, Polyester, Plastic
Packaging Dimensions: 19.09 x 14.56 x 2 in
Product Weight: 3.68 lbs