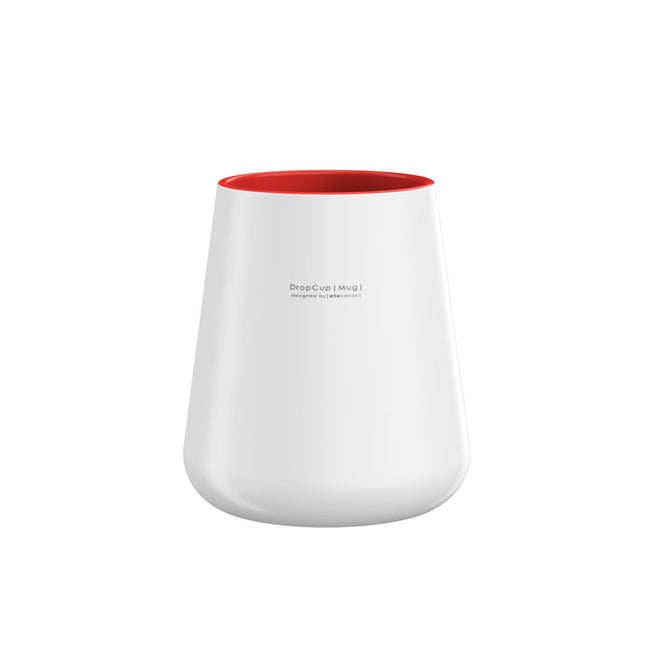 Hold in your hands to experience the soft and smooth waterdrop shape
The design of DropCup |Mug| is inspired by the the elegant shape of water drop. This ceramic mug is ideal for both cold and hot beverages. Dishwasher, microwave and oven-safe.
Ideal for hot and cold beverages
An elegant solution to serve hot and cold beverages.

Safe
Dishwasher, microwave, and oven-safe.

Enhanced sensory experience
Inspired by the gentle and elegant raindrop.

High capacity
Holds up to 290mL.
Specifications
Colors: Red, Green, Gray, Blue
Dimensions: L6 x W8.35 x H9 cm
Weight: 265.6g / 9.4oz
Capacity: 290ml