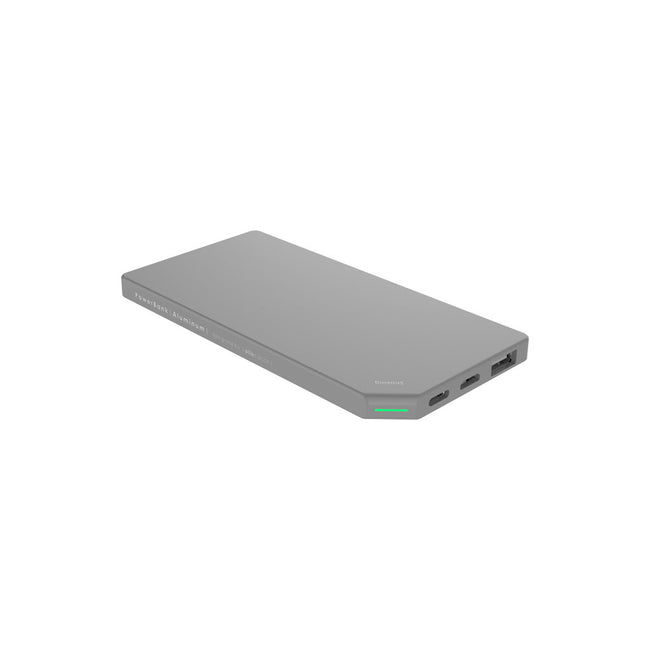 Slim and light aluminum power bank
Slim
At just 125g and only 8mm thick, the PowerBank Slim|Aluminum| is so slim and light that you can carry it around with ease.

Charge with Lighting or Micro-USB port
Re-charge your PowerBank and phone with just one cable, through a Lightning or Micro-USB port.

Shake to check battery level
Simply shake the PowerBank to check its battery level.

Color coded light indicator
Find out how much battery is left with a quick glance. Three different colors indicate three different battery levels.
Specifications
Material: Aluminum
Colors: Grey, Silver, Pink
Dimension: 12.6 x 6.4 x 0.8 cm
Weight: 

5000mah: 125g
1000mAh: 156g

Capacity:

3.7V, 5000mAh (18.5Wh)
3.7V, 10000mAh (37Wh)

Input: Apple Lightning, Micro-USB; DC 5V 2.0A
Output: 5V 2.4A Max
Indicator: Shake device to check LED color. Red (0-33%), Yellow (34%-66%), Green (67%-100%)